Design service
We would like to help you choose the right painting.
Please contact the design service from IsisArt for paintings in your interior.
Making the right choice can sometimes be a challenge. At IsisArt we like to help you make the right choice.
So if you have questions or special wishes, do not hesitate to contact IsisArt, we are happy to give you advice.
Based on a photo of your interior, we can make a design with the painting of your choice without obligation.
Please send an e-mail with your questions and / or wishes to info@isisart.nl including your interior photo and the painting of your choice.
Below you will find a number of examples of designs made on the basis of an interior photo and paintings.
Designs made by us based on supplied interior photos and selected paintings.
- Interior photo with an abstract flower painting, hung on a gray wall in the living room.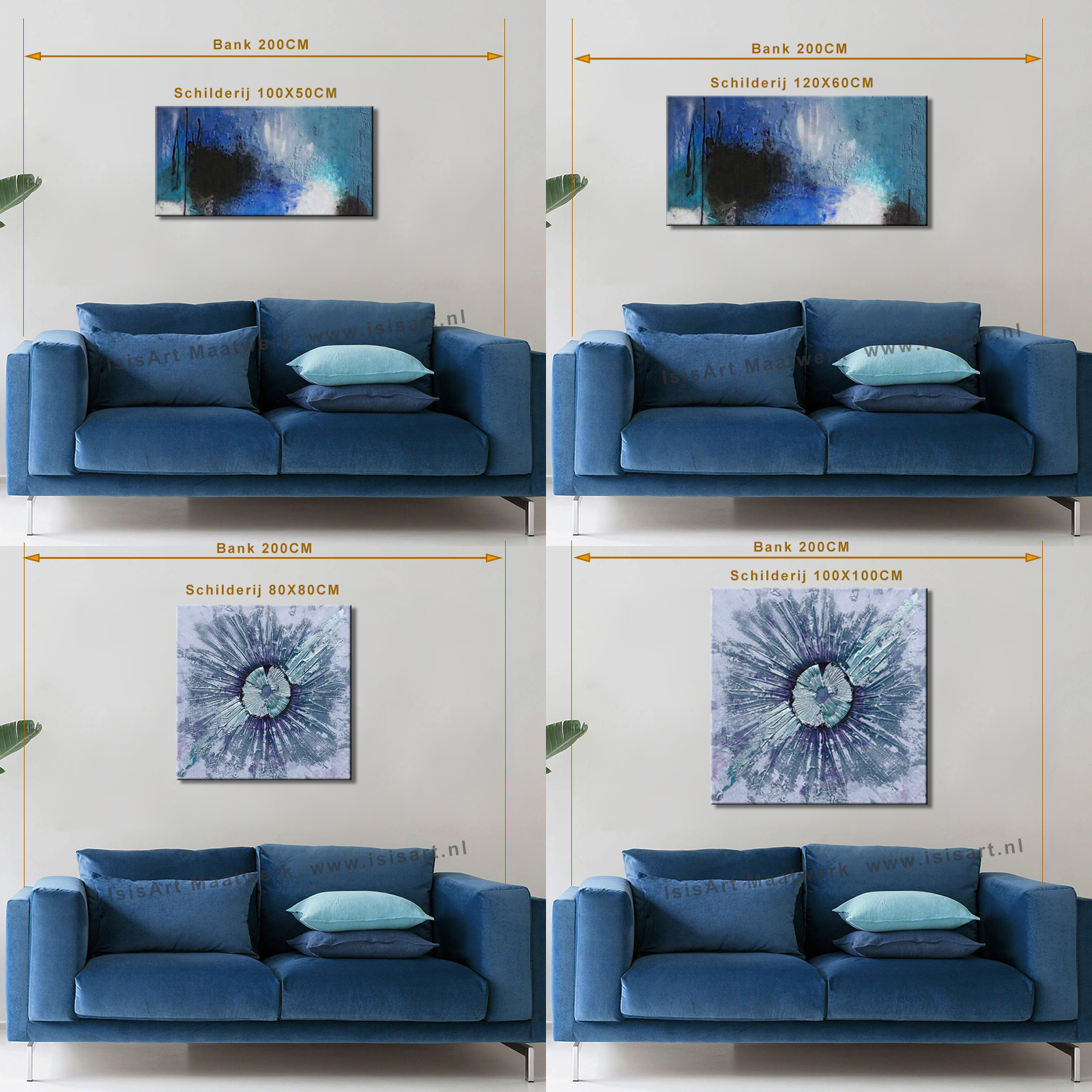 - Example design with an abstract city painting suspended above a bed.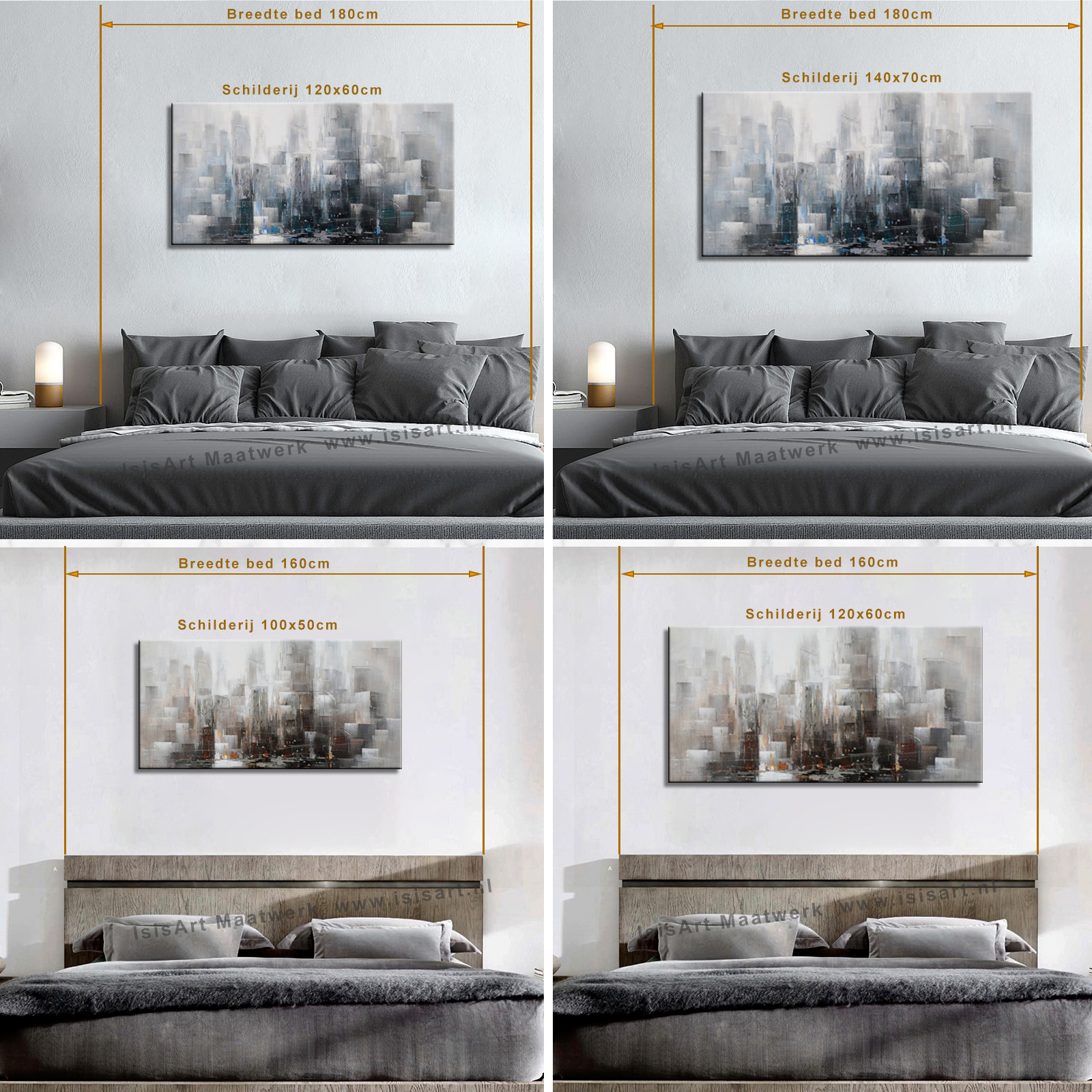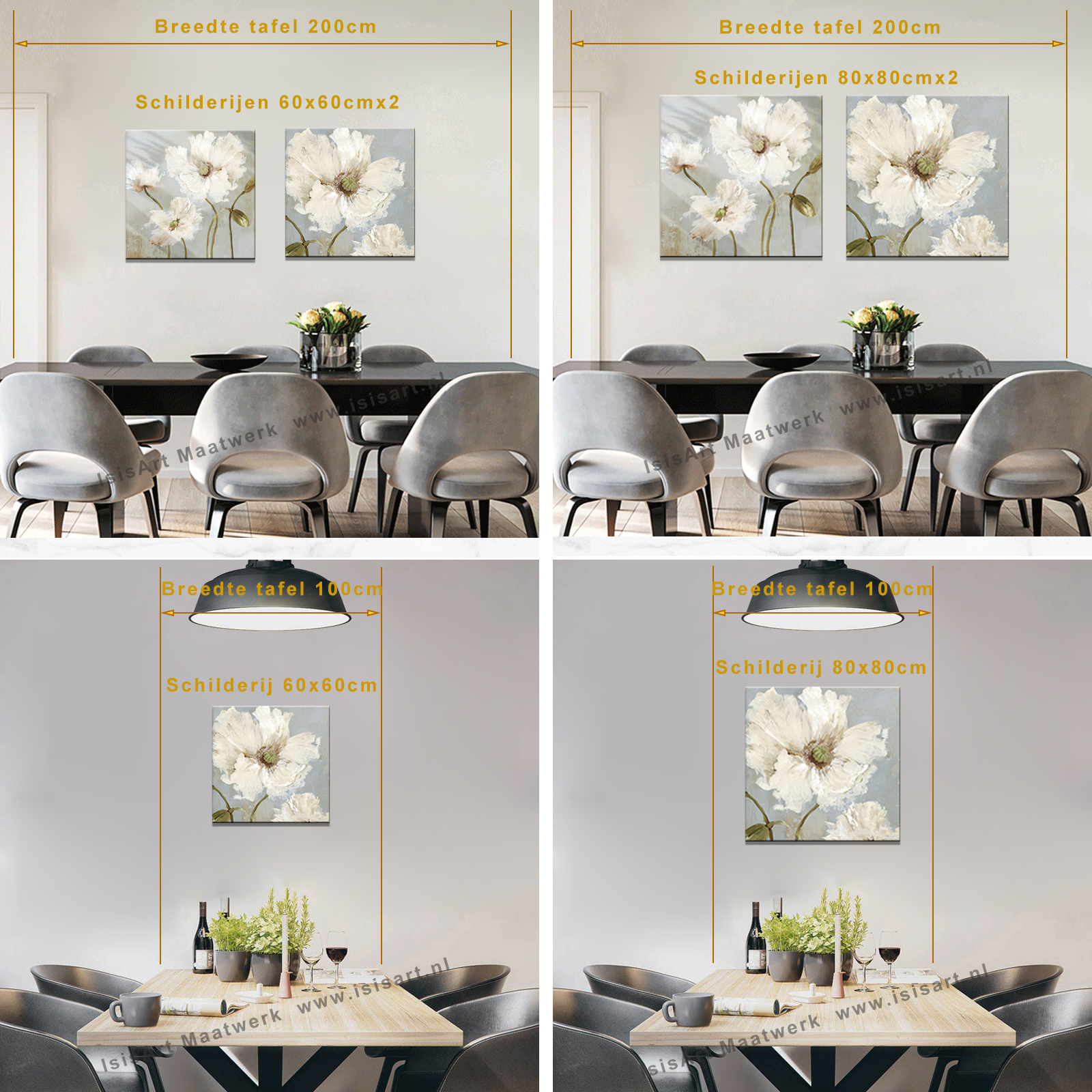 Do you want to get an interior idea? Then view the interior designs with paintings from IsisArt.
- Example design made by us for a customer of a diptych flower painting in a dining room.
B2B interior photos with painting for your company
Would you like to buy a painting for your company and would you like advice about which painting to hang at which place?
We also make designs for companies. Contact us for a personalized design.
Custom made paintings in any desired size or color!